Our network of partners has led to the acknowledgement of our commitment to drive innovation and our investment in the country's digital future. We are proud to have been recognised with the following awards: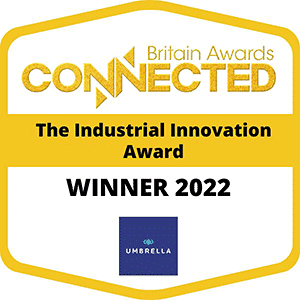 | | |
| --- | --- |
| Award Programme: | Connected Britain, The Industrial Innovation Award 2022 |
| Award Category: | Industrial Innovation Award |
| Award Status: | Winner |
Brief:
Connected Britain is the UK's most important connectivity event, bringing together the leaders driving Britain's digital economy. The Industrial Innovation Award is a new category for organisations who have made an important contribution in stimulating technology development, business start-ups and growth.
Comments:
By creating one of the world's largest open, programmable, smart city and industrial IoT testbed, UMBRELLA continues to drive innovation in the journey towards industry 4.0.

| | |
| --- | --- |
| Award Programme: | Local Government Chronicle Awards 2022 |
| Award Category: | Digital Impact Award; Future Places Award; Technology Award; Public Partnership Award |
| Award Status: | Shortlisted for all |
Brief:
The LGC Awards is the premier event of the local government calendar. The event exists to identify, celebrate, and help showcase the finest examples of innovation and quality delivered by councils on a daily basis.
Digital Impact Award goes to the council that can best show how its use of digital technology is significantly improving outcomes for its residents and/or place.
The Future Places Award recognises councils which are using their spending power to engage creatively with innovative suppliers to accelerate decarbonisation and climate resilience, enable greater inclusion, and harness digital technologies.
Innovation Award is intended to celebrate councils which have used innovation to re-think services in order to achieve better outcomes for citizens and communities either at less cost, to improve outcomes or delivery, or in order to continue delivery of service during the pandemic.
Councils no longer work in isolation. Increasingly they work with other councils, public sector bodies, private firms, or voluntary sector organisations to devise more seamless, more efficient, and integrated services. The Partnership Award is intended to showcase the whole range of partnership working.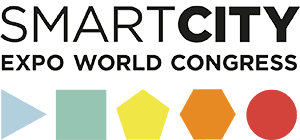 | | |
| --- | --- |
| Award Programme: | Smart City Expo Awards 2021 |
| Award Category: | Enabling Technologies Award |
| Award Status: | Joint Runner Up |
Brief:
Smart City Expo World Congress is the international leading event for cities. Our mission is to empower cities and collectivise urban innovation across the globe. The Enabling Technologies Award is given to the most innovative and successful projects being implemented and developed in the fields of data and technology.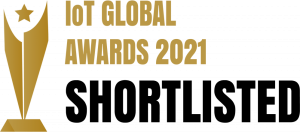 | | |
| --- | --- |
| Award Programme: | IoT Global Awards 2021 |
| Award Category: | Best Research & Development or New Launch Award |
| Award Status: | Shortlisted |
Brief:
The IoT Global Awards is a prestigious awards programme honouring the most innovative companies, products, and individual talent in 11 IoT industry categories. Each year an independent and qualified panel of judges selects, from hundreds of applications, 11 of the very best corporations, companies, start-ups, and business leaders from the IoT sector. The Research and Development or New Launch Award covers all sectors of IoT with a focus on successful proofs of concepts.