Service Robotics
GenieConnect
Service Robotics is an UMBRELLA competition winner and the use case highlights their achievements to inspire other businesses to take advantage of the UMBRELLA testbed.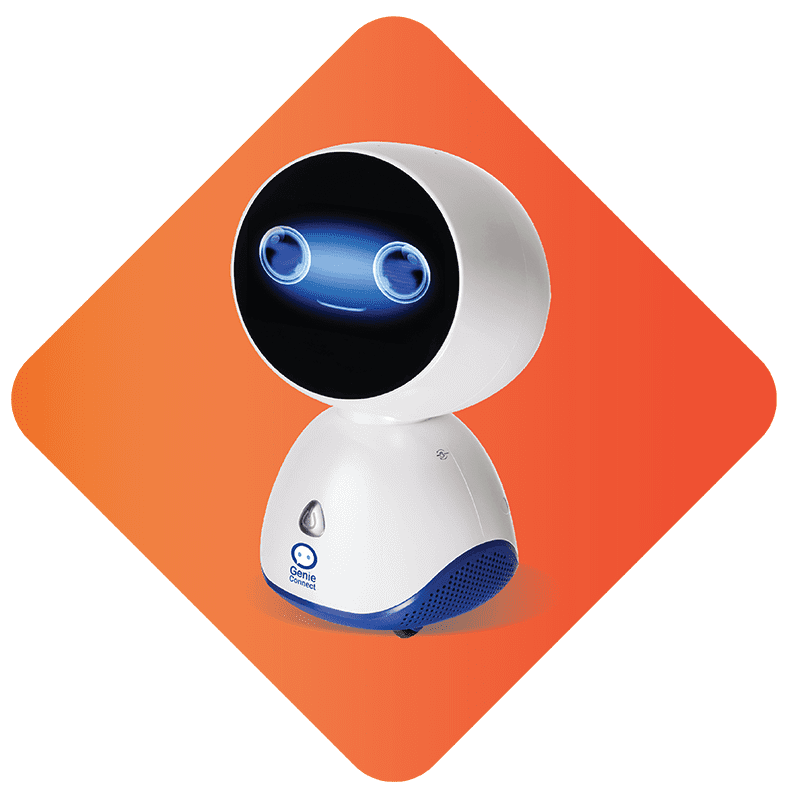 UMBRELLA testbed functionality used: Smart city wireless testbed (LoRaWAN Network)
Project goals and outcomes
GenieConnect is a digital online service for care providers, giving audio visual functions that require internet connection. With UK rural deployments where internet infrastructure is poor, GenieConnect must be adaptive to the changing internet speeds.
With their engagement with UMBRELLA, GenieConnect trialled using LoRaWAN for always-on long-distance data to be sent to and from the Genie Companion robot, looking to overcome poor rural internet that impacts visibility of device status, user interaction, and hampers support and identifies where connections problems are located.
The Challenge
The connectivity challenge was at the core of GenieConnect's engagement with the project. Using LoRaWAN with the GenieConnect robot, provides a long range low powered WAN that allows the device to send status and debug information during internet outages.
In addition, GenieConnect's limited battery life pushed the team to look for connectivity technologies that are less power intensive in nature.
Achievements
Engagement with UMBRELLA allowed GenieConnect to test that their proof-of-concept IoT device achieved connectivity to their backend server through the LoRaWAN network.
This has let data related to the battery power level, WiFi signal strength and last interaction dates and types to be reported through the system. Remote disablement and reset commands are also currently being considered.
Resilience testing has been achieved for failover from WiFi to their LoRaWAN gateway, tallowing a view of how the device will operate in real world conditions.
"The grant enabled Service Robotics to evaluate the use of LoRaWan with the GenieConnect hardware, thus broadening the visibility of what embedding LoRaWAN into our product would require. As a short project, it allowed Service Robotics to concentrate on a new technology that was not necessary sales driven but would provide a significant benefit to the overall business. It has allowed us to better understand and develop Use Cases for LoRaWAN in relation to the GenieConnect service and indicated where other technologies are better suited. This has been a valuable exercise for us in terms of product development."